Nothing is Faster than Push To Talk
Our Northern Texas wide area system, offers the best of two-way radio with digital technology, integrated voice and data communication, GPS Tracking, enhanced features, and exceptional voice quality for a low monthly fee.
A Few Words About Megahertz Technology
At Megahertz we have been in the radio business for over 40 years. We are the oldest Motorola Authorized dealer in Texas! Whether your company's two way needs are large or small we have a solution for you. Contact us today to find out how your company can spend less time worrying about communications, and more time communicating.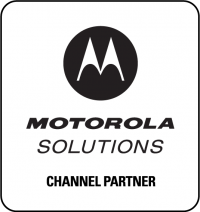 The SL3500e portable two-way radio gives you instant communication—without the bulky look and feel of a traditional radio.
Using the SLR 1000 repeater, you can easily extend the range of your network through dead zones and across remote locations, so everyone's within reach.
Eliminate the barriers between devices, networks and locations, and let everyone be part of the conversation.
We offer thorough, customized, end-to-end solutions to make your job easier before and after the sale. For more than 40 years, we haven't strayed from that vision.
Megahertz is proud to offer the first digital wide area network in the North Texas area running Motorola Connect Plus. Our digital service offers features other analog systems cannot offer. We currently have 8 sites in the North Texas area. This gives you a much larger coverage area than traditional single site systems. With Connect Plus your radio will automatically roam from site to site as you travel around the North Texas area.