Megahertz is proud to offer the first digital wide area network in the North Texas area running Motorola Connect Plus. Our digital service offers features other analog systems cannot offer. We currently have 8 sites in the North Texas area. This gives you a much larger coverage area than traditional single site systems. With Connect Plus your radio will automatically roam from site to site as you travel around the North Texas area.
Discover the advantages of digital radio wide area service. Our system provides you with affordable high quality, voice and data communication.
Push To Talk
Push to talk lets you communicate in a fast efficient manner.
One To Many
Dispatach efficiently with one to many communications.
Low Monthly Fee
Radio service can save your company money when switching from traditional cellular services.
Unlimited Talk Time
Say goodbye to concerns about airtime overage fees.
Wide area service is ideal for customers needing coverage over a large area.
Multi Site
With 8 sites our digital network covers the majority of North Texas.
Digital Technology
Digital radio technology provides larger coverage than traditional analog radios.
Redundancy
Many of our sites overlap, giving you redundant coverage in case one site goes down.
How Big?
Our system currently spans 20 counties and over 15,000 square miles.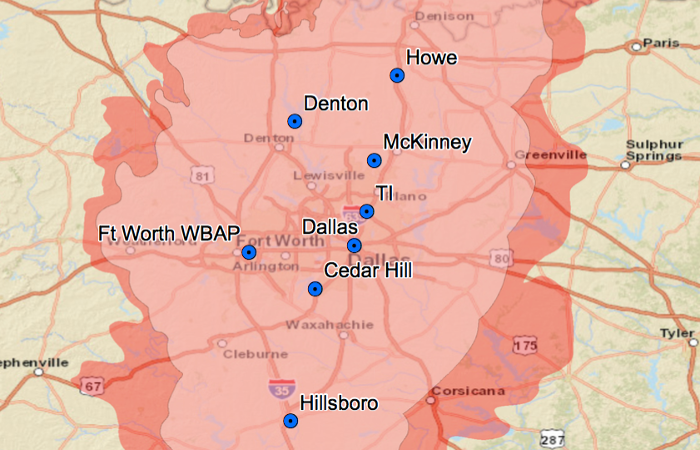 GPS tracking is available as an add-on for a low monthly price.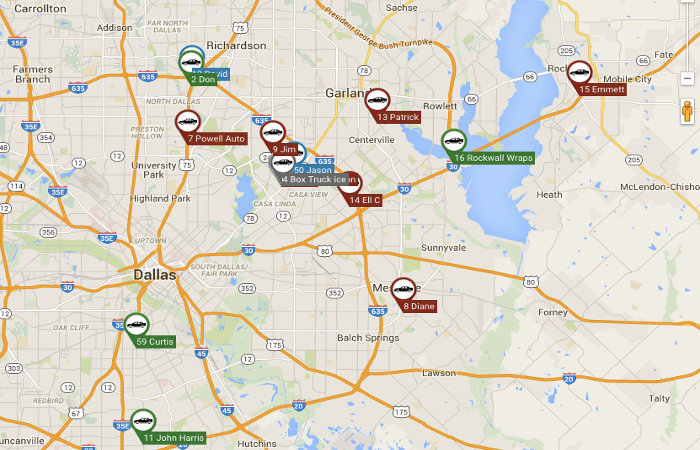 Asset Tracking
Never wonder where your assets are again.
Email/Text Messaging
Text messaging and email are available through the GPS interface.
Built In
No extra equipment needed. Our GPS utilizes the GPS receiver built into Motorola radios.
Access Anywhere
Our web-based interface lets you track assets from any computer with internet access.